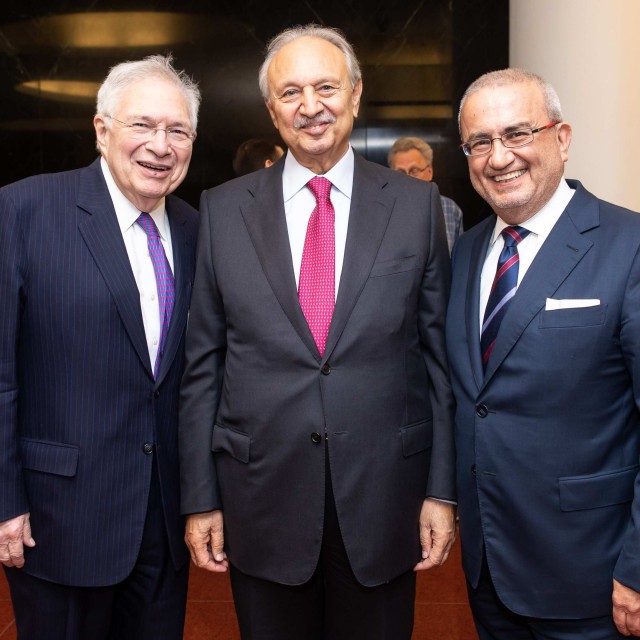 Issam Awad
Safadi Program Director
John Harper Seeley Professor of Neurological Surgery, Neurology & The Comprehensive Cancer Center
Director, Neurovascular Surgery
Shyam Prabhakaran
James Nelson and Anna Louise Raymond Professor of Neurology
Chair of Neurology
Bakhtiar Yamini 
Professor of Neurological Surgery
Director, Neurosurgical Oncology
Interim Chair, Department of Neurological Surgery
John Maunsell 
Albert D. Lasker Distinguished Service Professor of Neurobiology
Director of the Grossman Institute for Neuroscience
Mark Siegler
Executive Director, Bucksbaum Institute of Clinical Excellence
Lindy Bergman Distinguished Service Professor of Medicine and Surgery
Director, MacLean Center for Clinical Medical Ethics
Julian Solway
Director, Institute for Translational Medicine
Walter L. Palmer Distinguished Service Professor of Medicine and Pediatrics
Dean for Translational Medicine, Biological Sciences Division
Vice Chair for Research, Department of Medicine
Chair, Committee on Molecular Medicine
Professor of Pediatrics
Deadline for Submission: December 1, 2023
Project Period: Maximum 12 months, to commence any time after January 1, 2024
Full time faculty in any track at the University of Chicago are invited to apply for Safadi Pilot Grants, to support the generation of preliminary or exploratory data involving novel multidisciplinary neuroscience collaborations, or to help support fellowship training involving novel multidisciplinary tools and concepts.
Proposals should articulate the novel multidisciplinary collaboration, and disease relevance or collaboration with clinical neuroscience group. Applications are due at midnight, December 1, 2023. Decisions about winning proposals will be made before January 1, 2024, and funding for up to 12 months may be requested to commence any time after that date.
Proposals will be evaluated based on: 
Innovation
Scientific rigor
The uniqueness of opportunity/infrastructure/milieu
Contribution to multidisciplinary program development, specifying what disciplines it proposes to bridge
Potential impact on clinical neuroscience translation or disease applications
Future directions (i.e. how pilot data will be used for future project application; or how would fellowship support will be leveraged in future career development in multidisciplinary perspective).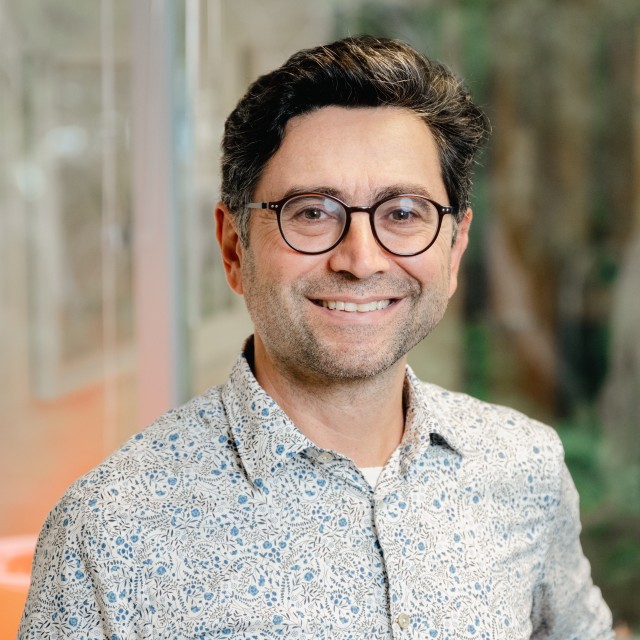 The 2023 Safadi Lecture
"How Do You Feel?
The Molecules that Sense Touch"
Professor Ardem Patapoutian
2021 Nobel Laureate in Physiology or Medicine
Presidential Endowed Chair in Neurobiology
Professor, Department of Neuroscience
Investigator, Howard Hughes Medical Institute
Scripps Research Institute
La Jolla, California
We often say that seeing is believing. But touching is also believing. Our sense of touch holds the capacity to connect us with the world and warn us of harm and hurt. But how exactly do you sense a gentle breeze or a cactus pricking your finger? How do you feel the embrace of a loved one? These senses depend on mechanotransduction, the conversion of pressure into chemical signals, which is perhaps the last sensory modality not understood at the molecular level. Dr. Patapoutian will discuss work from his laboratory that identified and characterized PIEZO1 and PIEZO2, pressure-activated cation channels. Genetic studies established that PIEZO2 is the principal mechanical transducer for touch, proprioception, baroreception and bladder and lung stretch, and that PIEZO1 mediates many mechanosensory roles throughout the body. Clinical investigations have confirmed the importance of these channels in human physiology.
Safadi Pilot Grant Recipients